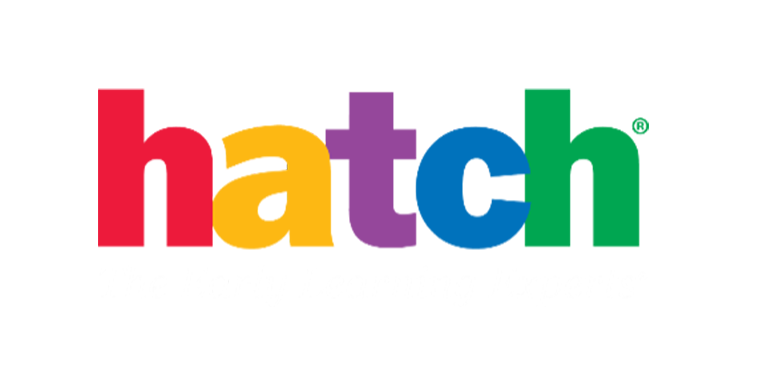 Bill Hess, CEO Wall Family Enterprise
Company
Hatch's vision is to ignite lifelong learning and close the achievement gap. With so much of a child's brain development happening before age 5, they know the achievement gap starts early and equitable access to quality early learning is critical to long-term success. With a focus on creating solutions that help ensure high-quality educational opportunities that are available for children traditionally underserved by the current system, Hatch's digital learning tools have a powerful impact on a child's development and future outcomes.
Hatch provides digital learning solutions that support children served by publicly funded preschool, pre-k, and kindergarten programs nationwide and help ensure they are prepared for success in school and beyond. In 2019 they launched Ignite, a  play-based technology that engages and instructs children while providing teachers with data and curricular experiences to help each child succeed. Ignite is a standards-based, research-backed, all-in-one digital learning platform designed for children between the ages of three and six. Comprised of digital experiences that engage, instruct, and assess across seven domains of learning, Ignite includes all of the necessary tools to fuel data-driven instruction in one easy-to-use platform. Ignite is also fully integrated with Gold® by Teaching Strategies.
Hatch's other product includes:
WePlaySmart® a collaborative play technology solution that fosters social-emotional development and introduces new vocabulary words as 2-4 children play and learn together.
TeachSmart® boards for preschools, a classroom management software with over 1,100 guided play activities that are perfect for circle time, small groups, and one-on-one instruction.
The learner is at the heart of Hatch's strategy, and efficacy is fundamental to its mission. Hatch is committed to an outcomes-focused and evidence-based approach to designing and developing products, measuring impact, and driving continuous improvement.
Wall Family Enterprises
Hatch is fully owned by Wall Family Enterprise, a privately-owned, global portfolio of businesses with a strong market leadership position in the library and learning industries. Wall Family companies are committed to more than just profitability. The owners and employees share a sense of solidarity and long-term commitment focused on customers. Since the early days of the founder, John Wall, their strong culture of teamwork and support has provided an environment for employees to flourish and advance their careers. Wall Family Enterprises prides Itself on having deep knowledge of specialty markets and serving a global customer base through quality products and services that enhance learning at all stages of life. This principled approach to business operations distinguishes Wall Family Enterprise.
Opportunity
 Hatch is looking for a President to lead their growing SaaS business. Reporting to the CEO of Wall Family Enterprise (WFE), the Hatch President has full P&L, strategic visioning, and tactical execution responsibility for this critically important growth business. The President will also serve as a key member of the Wall Family Enterprise executive leadership team.
Hatch's President will instill a sense of urgency to drive organizational learning, differentiate the offer, and build Hatch's presence and growth trajectory in a period of targeted funding and heightened awareness of the need to support children on the path to kindergarten readiness across the educational communities they serve. Analytical, with a keen eye toward taking the business into the future, the President will challenge the status quo, develop a compelling vision and mission, invest in people, and reinforce a performance orientation.
Primary responsibilities:
Set the vision for Hatch, define the overall strategy, and lead the effective execution of the strategy
Drive growth, profitability, and meaningful improvement in company value
Drive day-to-day operations foundationally based on data-driven insights
Develop and maintain a positive company image and positive relations between the company and key customers and vendors
Attract, retain, and develop talent and cultivate a high-performing and agile team culture
Align resources to achieve key business goals and capitalize on key market opportunities
Own the operational budget and P&L responsibilities for Hatch
Ideal Candidate
The ideal candidate will have demonstrated success leading and executing successful marketing, sales, business development, operations, and finance functions as a contributor and senior executive of a SaaS-based, client-driven business. The President will have the proven ability to significantly scale a business and achieve aggressive growth objectives.
The ideal candidate will have the following experience and skill set:
Considerable experience managing and leading a business-to-business software company with a strong knowledge of the key drivers and metrics to accelerate the success of SaaS products
Proven business leadership and general management experience, owning and leading P&L, strategy, and execution of the business plan for growing SaaS businesses serving education or other institutional markets
A strategic visionary with sound technical skills, analytical ability, good judgment, and a strong operational focus
Experience building a cohesive and performance-driven culture and demonstrated success leading a high-performing team of cross-functional direct reports
Learn More
The Knowledge Leaders search process is thorough and may include: a written assessment, multiple interviews (recorded and in person), background and social media checks, employment and education verifications, a drug screen, and professional reference checking. Our mission is to transform education by recruiting the world's best leaders.
Submit your resume to alison@knowledgeleadersgroup.com at Knowledge Leaders.
Knowledge Leaders, LLC provides equal employment opportunities to all applicants and candidates for employment. Knowledge Leaders, LLC prohibits discrimination and harassment of any type based on race, color, religion, age, sex, national origin, disability status, genetics, protected veteran status, sexual orientation, gender identity or expression, or any other characteristic protected by federal, state or local laws.