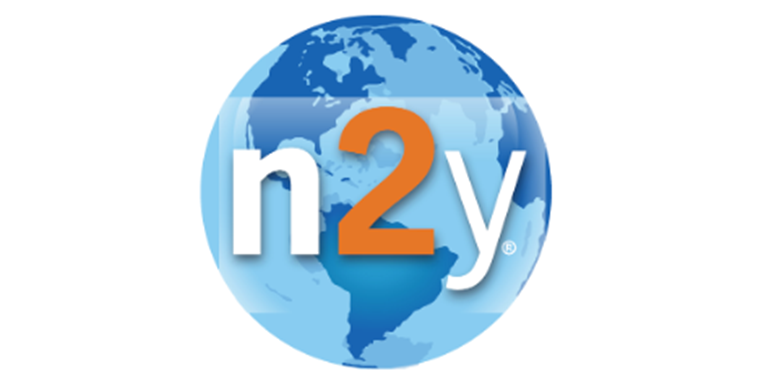 Ed Holmes, n2y CEO
Company
IT ALL STARTED IN 1997
The n2y story began in 1997 when speech-language pathologist Jacquie Clark wanted to increase communication, comprehension, and socialization skills in her students in special education. Using current events, Jacquie created a supported newspaper, News-2-You®, a weekly newspaper cultivating literacy with current and relevant news.
 TRANSFORMING SPECIAL EDUCATION
n2y® is changing the world of special education. Its award-winning, research-based solutions are designed specifically to help unique learners achieve and strive in school and life. Only n2y's suite of integrated solutions cover the full range of academic, communication and behavioral needs from Pre-K through Transition. From SDI online instruction (ULS and News2You) and dynamic communication tools (SymbolStix) to behavioral management (Positivity) and collaborative IEP development (Polaris) —all supported by best-in-class professional learning. Reports and automated data analysis allow administrators to monitor instructional progress and meet compliance.
This fall, n2y is launching Inspire, its intervention curriculum solution for targeted skill intervention designed to meet MTSS and RTI program needs.
This solution portfolio solidifies n2y's market leading position in the special education space.
N2Y'S "WHY"
Changing how special education is taught, n2y is proud to help educators and families inspire those moments of discovery and wonder, celebrating two decades of being at the heart of learning, working side-by-side with educators to change the way students grow. Through their award-winning solutions, they've continued to evolve the way new approaches are developed to educate students with special needs, create solutions that are engaging, personalized, and confidence-building. It's that confidence that can easily turn into a lifelong love of learning. And that's why n2y does what they do because they believe in the unique potential of every individual student.
LOOKING INTO THE FUTURE
n2y has grown steadily over time with an exciting business acceleration over recent years and the company plans to continue building boldly on its success.  Looking ahead, n2y will continue to create new learning solutions to advance the educational inclusion, opportunity, and growth of students with unique learning needs and empower their support community to help them achieve.
Investors
The Riverside Company is a global investment firm focused on being one of the leading private capital options for investors, business owners and employees at the smaller end of the middle market by seeking to fuel transformative growth and create lasting value. Since its founding in 1988, Riverside has made more than 800 investments. The firm's international private equity and structured capital portfolios include more than 140 companies.
Providence pioneered a sector-focused approach to private equity investing with the vision that a dedicated team of industry experts could build exceptional companies of enduring value. Since the firm's inception in 1989, Providence has invested in over 170 companies and has become a leading private equity firm specializing in growth-oriented investments in media, communications, education and technology. Providence is a premier asset management firm with over $31 billion in aggregate private equity capital commitments.
Opportunity
Reporting directly to the CEO, the Chief Technology Officer (CTO) will be responsible for leading all aspects of the technology organization. This includes, but is not limited to, internal enterprise systems, product architecture, product development, security, system availability, analytics, customer/partner integrations and much more.  As a member of the Executive Leadership Team (ELT) the CTO will approach the technology department with the overarching view of improving business by supporting growth goals.
The CTO will develop technology strategies to continue and even accelerate the rapid growth of the recent past. This will include numerous initiatives with a primary goal of gaining efficiencies allowing n2y to invest in more strategic parts of the operation and ultimately deliver a suite of products that is second to none. The successful candidate will not only understand the technology challenges to achieve this growth, but also the organizational and change management aspects. They will be a problem-solver at their core and someone who can effectively lead leaders.
Primary responsibilities:
Thoroughly analyze all enterprise technology platforms, consolidating, sunsetting, or implementing new systems as necessary
Advocate for the integration of delivered technology through understanding the needs and concerns of educators, administrators, students, and parents
Build and deliver content and functionality that helps n2y retain and accelerate their leadership position in the market
Enable the ability to make data-driven decisions across the organization by improving the availability of data and the quality of analysis that can be done on that data
Evaluate and improve technology team organization and responsiveness
Continue the push to a more agile operation that will drive quality and predictability internally and value and simplicity for customers
Ideal Candidate
The successful candidate will be responsible for the ongoing evaluation and implementation of n2y's technology strategy. You are a creative and innovative thinker, with exceptional business judgment and analytical skills. Your executive presence personifies the confident ability to collaborate with both internal and external stakeholders. Key to success in this role is the ability to drive continuous, high-quality improvement while setting clear priorities.
You have a passion and core strength to drive product growth and greatness. With this passion comes an ability to be nimble and responsive to the market and overall vision. You have the experience of moving a technology organization to one that supports and drives a company rather than simply trying to keep up.
You should have the following experiences and skill sets:
Proven track record developing and implementing a long-term strategy for all technology, supporting growth-oriented business objectives and goals
Willingness to be hands-on – a doer and a problem solver as opposed to a caretaker
Team leadership and mentorship – ability to build trust within the company at all levels
Background in running project management, responsible for the implementation of major technological initiatives as well as managing vendors
Understanding of the mechanisms involved to gather and organize data to be efficiently delivered to a variety of stakeholders
Collaborate with security team on SOC 2 compliance and customer data management
K-12 experience preferred or transferable skills that contribute to understanding how a classroom operates including SSO, SIS/LMS data integration, and other 3rd party integrations
Learn More
The Knowledge Leaders search process is thorough and may include: a written assessment, multiple interviews (recorded and in person), background and social media checks, employment and education verifications, a drug screen, and professional reference checking. After all, our mission is to transform education by recruiting the best world leaders.
If you have not already, submit your resume to April Sarraille at Knowledge Leaders.
Knowledge Leaders, LLC provides equal employment opportunities to all applicants and candidates for employment. Knowledge Leaders, LLC prohibits discrimination and harassment of any type based on race, color, religion, age, sex, national origin, disability status, genetics, protected veteran status, sexual orientation, gender identity or expression, or any other characteristic protected by federal, state or local laws.