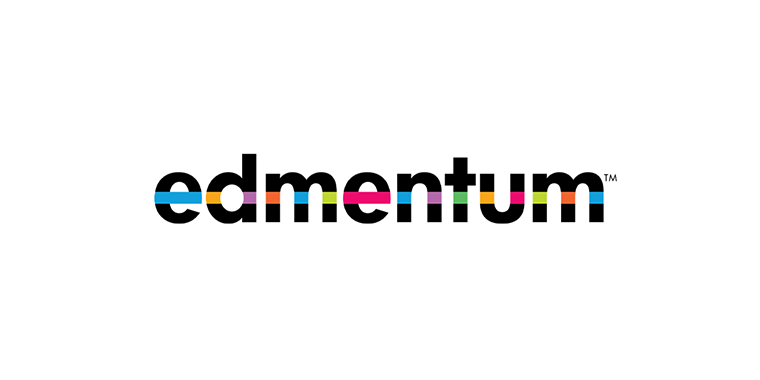 Edmentum CEO Jamie Candee
Company
Edmentum, a global leader and pioneer in online education solutions, is dedicated to making it easier for educators to individualize learning for every student through simple technology, high-quality content, actionable data, and customer success. Founded in innovation, Edmentum's powerful learning solutions blend technology with individual teaching approaches. They are committed to being educators' most trusted partner in creating successful student outcomes everywhere learning occurs. Edmentum's commitment is built off the emphasis they place on their core values: passion, people, respect, collaboration, and performance
Established in 2012, Edmentum™ was formed through the merger of PLATO Learning and Archipelago Learning. Headquartered in Minneapolis, with 1,400 employees, Edmentum serves over 6 million students in 40,000 schools in the United States, United Kingdom, and across 100 additional countries. With a mission of helping all kids reach their full potential and a vision of positively impacting students all around the world, Edmentum keeps teachers at the center of their operations and are relentlessly focused on a strategy that balances growth with impact. Edmentum's emphasis on great programs that are flexible, rooted in strong pedagogy, and designed to meet the needs of today's diverse classrooms ensures that they build school around every student.
Edmentum is a private equity backed company- the Vistria Group is majority investor, followed by long time minority investors – Blackrock and New Mountain Capital Finance. Most recently, The Vistria Group supported Edmentum in underwriting the acquisition of Apex Learning (founded by Microsoft co- founder, Paul Allen). The acquisition solidified Edmentum's position as the largest and most comprehensive provider of secondary digital-first courses and virtual instructional services.
Jamie Candee Awarded GSV 2022 Power of Women Award
About The Vistria Group
The Vistria Group is a Chicago-based private investment firm focused on middle-market companies in the healthcare, education, and financial services sectors. Vistria's team is comprised of highly experienced operating partners and private equity executives with proven track records of working with management teams in building innovative, market-leading companies.
About New Mountain Finance Corporation
New Mountain Finance Corporation (Nasdaq: NMFC) is a business development company primarily focused on lending to middle-market companies in "defensive growth" industries.
They aim to generate current income and capital appreciation through investments in debt securities at all levels of the capital structure.
About BlackRock
BlackRock's purpose is to help more and more people experience financial well-being. As a fiduciary to investors and a leading provider of financial technology, their clients turn to them for the solutions they need when planning for their most important goals. As of September 30, 2020, the firm managed approximately $7.81 trillion in assets on behalf of investors worldwide.
The Chief People & Culture Officer Opportunity
Edmentum is a dynamic and fast-growing company dedicated to being the employer of choice in K-12 education technology. The Chief People & Culture Officer (CPCO) is responsible for building and optimizing scalable, world class people and talent systems that will ensure Edmentum's employees are its greatest asset and competitive advantage. The CPCO works relentlessly to build strategies that deeply connect employees to Edmentum's vision, mission, values, and business objectives and leads Edmentum's talent acquisition, talent development, total rewards, diversity, equity, and inclusion programs. A strategic partner to the CEO and Executive Leadership Team (ELT), the CPCO is the face and brand of Edmentum's world class culture, navigating between strategy and execution, and driving business outcomes through human capital initiatives.
Primary responsibilities:
Lead Edmentum's HR team in creating a world class, cohesive employee experience. Build Edmentum's already strong employment brand and seek out opportunities to continuously improve the employee experience
Build and implement leadership development programs that achieve superior people leadership and cascade throughout the organization
Stabilize the current HR systems and processes, identify areas for improvement and build a holistic, scalable and world class talent systems to support Edmentum's rapid growth
Lead Edmentum's diversity, equity and inclusion initiatives ensuring that Edmentum's staff accurately reflect the populations the company serves and promoting an inclusive and equitable work environment
Help lead M&A activity working with the CEO and Chief Strategy Officer on due diligence and bringing teams and cultures together seamlessly
A future at Edmentum includes:
Working with a talented, respected, low ego, and highly collaborative executive team
Playing a central role in a high growth, well-funded company with a strong culture, strong products and a strong management team
Working with a company and CEO who view people, talent, and culture as a competitive advantage and central to the company's success
The ability to live and work anywhere in the US
Travel will be 20-30 % in a year. Once normal travel has resumed – note: Edmentum subscribes to the new "post-Covid" normal which means they are a distributed workforce that is highly collaborative and efficient. Travel occurs when it makes sense and is needed by the team/partners.
Compensation will include salary, performance bonus, and equity commensurate with the individual's experience.
Ideal Candidate
The ideal candidate has a minimum of 10 years of experience at a senior HR leadership level with a combination of HR and business/finance experience. You also have at least 3 years' experience reporting to the CEO (or line of business equivalent) as well as a Postgraduate/MBA (HR/IR&PM) or Business-related Master's degree from a recognized higher ed institution. The Edmentum CPCO role requires world class, interpersonal coaching and listening skills with the ability to communicate within all levels of the organization.
The following experiences and skillsets are also required:
Experience building and developing scalable HR infrastructure in a fast-growing company of 1400+ employees or more
Cross-functional business understanding with a P&L orientation
Strategic mindset with the desire and ability to operate tactically, often in the weeds
Highly analytical, operationally oriented and metrics driven. You are a people person, but you know your numbers inside and out.
Outstanding leadership and people management skills with the ability to successfully motivate and challenge a team of talented and creative people at all levels of the organization
Growth mindset
Humility, collaboration, confidence, transparency, adaptability, and passion
A passion for education – it's part of your ethos, made you who you are, you have personal life experiences that drive you to give back and move education forward
Learn More
The Knowledge Leaders search process is thorough and may include: a written assessment, multiple interviews (recorded and in person), background and social media checks, employment and education verifications, a drug screen, and professional reference checking.
Submit your resume to Alison Thompson at Knowledge Leaders alison@knowledgeleadersgroup.com .
Knowledge Leaders, LLC provides equal employment opportunities to all applicants and candidates for employment. Knowledge Leaders, LLC prohibits discrimination and harassment of any type based on race, color, religion, age, sex, national origin, disability status, genetics, protected veteran status, sexual orientation, gender identity or expression, or any other characteristic protected by federal, state or local laws.