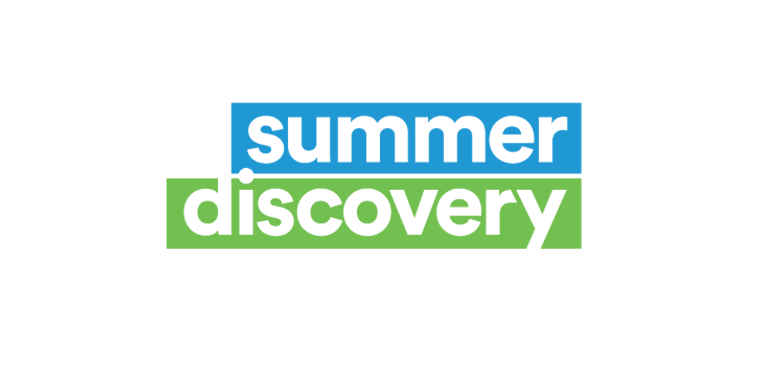 Adriane Thorpe, Summer Discovery CEO
Company
Summer Discovery (SD) has more than 55 years in the summer experience industry, providing superior pre-college programs for 40+ years and is today's leading pre-college experience provider for middle and high school students. In partnership with prestigious universities across the US and the UK, SD delivers on-campus experiences and online learning opportunities. Their mission is to provide the best experiential, university-based summer academic programs that positively change the lives of students from around the world. Recent backing by Verlinvest has catapulted SD into a hyper-growth mode led by an entrepreneurial CEO motivated to meet aggressive goals in expanding the number of students served annually.
Additionally, Summer Discovery offers gifted academic summer programs through its sister organization, Summer Institute for the Gifted (SIG). As a leader in gifted education since 1984, SIG provides residential and online summer programs for academically talented students ages 5-17. Through academic and social opportunities, students strengthen their creative problem-solving skills, pursue their passions, and prepare for college and professional careers. SIG became part of the Summer Discovery family in late 2020.
Majority Investor
Verlinvest is a leading family-owned evergreen investment group with over €1bn assets under management backed by families who have together built one of the world's largest consumer businesses. Capitalizing on its 25-year heritage and experience across the world, Verlinvest partners with entrepreneurs in Europe, the US, and Asia, to build a community of purpose-led brands to drive growth and sustainable change. Together with capital Verlinvest provides the managerial and strategic tools to help partner entrepreneurs find solutions, implement ideas and ultimately accelerate brand vision.
Opportunity
Reporting to the CEO, the CMO will spear-head a data driven, analytical and outcomes-oriented approach to marketing while promoting a culture of responsiveness and execution. The CMO will continue to refine the strategy, structure and processes of the marketing organization to ensure maximum effectiveness and efficiency by implementing modern digital marketing strategies and tools. You will bring a fresh perspective and revitalize how the Summer Discovery experience resonates with students and parents. Most importantly, as a member of the Executive Leadership Team, the CMO will contribute to overall company strategic growth plans and business operations filling an important right-hand role to the CEO.
The CMO will play a crucial role in meeting the goal of quadrupling revenue in 5 years. One aspect to do so will be via a deep and thorough understanding and continued evaluation of the Summer Discovery market and customer.
The CMO will be the company's Customer Champion helping to align the organization around the evolving GenZ customer (and their parents). The right candidate will utilize data, emerging trends, and new technologies to position Summer Discovery as a pioneering player in the educational futures of our world's youth. You'll inspire our teams to create superior, personalized customer experiences while being a catalyst for innovation and creativity across the organization.
Following the evolving customer trends will allow the CMO to collaborate in creating customer loyalty and retention programs along with sales, client services, product development, and operations – gathering company-wide customer information that will drive initiatives for further success and growth of the business.
Primary responsibilities:
Evaluate & upgrade B2C (digital) marketing strategy optimizing conversion and extending customer lifetime value
Evaluate the effectiveness of campaigns, programs, agency contributions, and be accountable for performance by achieving growth objectives
Enhance performance-based marketing that focuses both on the parent segment as well as the student (participant) segment
Directly manage as well as evaluate the efficacy of marketing agencies and ad spend on topics such as Customer Acquisition Costs, Conversion Rates, ROAS, etc. incorporating metrics into current tools which include Salesforce, Google Analytics, Marketing Cloud, SEMRush, and ASANA. As necessary, propose new systems and processes, learn new systems and software to continue to refine practices quickly to support desired marketing outcomes.
Build an integrated brand strategy
Develop new and existing channels

New: institutional activation, local teachers/partners, Alumni ecosystem, video content, social media enhancements, influencers
Existing: Alumni, advisory services, events, school channels
Ideal Candidate
Whether as a CMO or as the #2 in the room when decisions were made, you have led marketing strategy creation, execution, teams, and agencies from a digital perspective with a data-driven methodology. Your approach includes a deep understanding of your market, the ability to learn new markets quickly and capture timely data to drive analytical decisions and pivot as necessary. You are a skilled and versatile leader with the ability to balance strategic planning with a hands-on, team-based approach. Whether you have spent your career in the education ecosystem or elsewhere, you have a passion for students, education, and experiential travel.
You should have the following experiences and skill sets:
Proven performance-based B2C marketing expertise with the ability to create demand generation for high price point experiences and services
Strong communication and presentation skills to educate others about the art and science of marketing in plain English
Experience accelerating double-digit percentage growth in a highly seasonal business, with the goal of quadrupling company revenues in 5 years
Expertise working across multiple marketing channels to target multiple demographics both domestically and internationally
Brand integration and enhancement
You are a humble leader and coach/mentor who knows how to foster the development of your team
Strong analytical and quantitative skills to track campaigns, scale success, and maximize effectiveness
You have managed a digital marketing budget of >$1M, inclusive of ad spend, and know how to make decisions on recommendations on what to buy from performance marketing agencies
Learn More
The Knowledge Leaders search process is thorough and may include: a written assessment, multiple interviews (recorded and in person), background and social media checks, employment and education verifications, a drug screen, and professional reference checking. After all, our mission is to transform education by recruiting the best world leaders.
Submit your resume to April Sarraille at Knowledge Leaders.
Knowledge Leaders, LLC provides equal employment opportunities to all applicants and candidates for employment. Knowledge Leaders, LLC prohibits discrimination and harassment of any type based on race, color, religion, age, sex, national origin, disability status, genetics, protected veteran status, sexual orientation, gender identity or expression, or any other characteristic protected by federal, state or local laws.