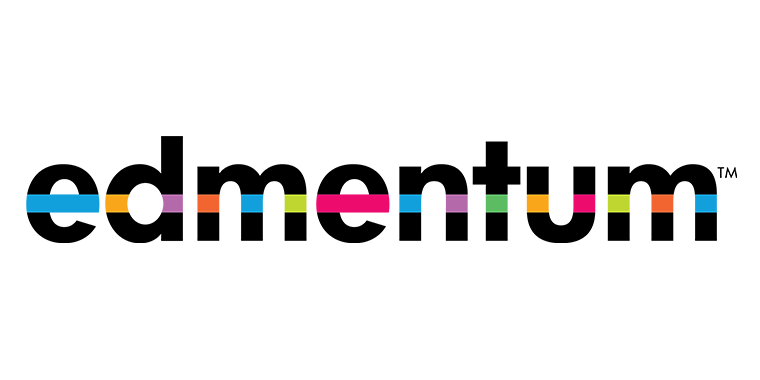 Ryan Hagedorn, Chief Operating Officer, Edmentum
Company
Edmentum, a global leader and pioneer in online education solutions, is dedicated to making it easier for educators to individualize learning for every student through simple technology, high-quality content, actionable data, and customer success. Founded in innovation, Edmentum's powerful learning solutions blend technology with individual teaching approaches. They are committed to being educators' most trusted partner in creating successful student outcomes everywhere learning occurs. Edmentum's commitment is built off the emphasis they place on their core values: passion, people, respect, collaboration, and performance.
Established in 2012, Edmentum™ was formed through the merger of PLATO Learning and Archipelago Learning. Headquartered in Minneapolis, with 1,600 employees, Edmentum serves over 6.2 million students in 40,000 schools in the United States, United Kingdom, and across 100 additional countries.  With a mission of helping all kids reach their full potential and a vision of positively impacting students all around the world, Edmentum keeps teachers at the center of their operations and are relentlessly focused on a strategy that balances growth with impact.
Investors
Edmentum is a private equity backed company. The Vistria Group is the majority investor, followed by long-time minority investors – Blackrock and New Mountain Capital Finance
 About The Vistria Group
The Vistria Group is a Chicago-based private investment firm focused on middle-market companies in the healthcare, education, and financial services sectors. Vistria's team is comprised of highly experienced operating partners and private equity executives with proven track records of working with management teams in building innovative, market-leading companies.
About New Mountain Finance Corporation 
New Mountain Finance Corporation (Nasdaq: NMFC) is a business development company primarily focused on lending to middle-market companies in "defensive growth" industries.
They aim to generate current income and capital appreciation through investments in debt securities at all levels of the capital structure.
About BlackRock
BlackRock's purpose is to help more and more people experience financial well-being. As a fiduciary to investors and a leading provider of financial technology, our clients turn to us for the solutions they need when planning for their most important goals.
Opportunity
A newly created role, the SVP of Revenue Operations will lead high priority initiatives and assume ownership of major components of Edmentum's Go-To-Market function with the goal of increasing efficiency, profitability, and scale.
This role focuses on every operational aspect of the buyer's journey from the moment of lead generation to the close of a sale (and beyond), with a goal of shoring up process gaps between teams and creating an infrastructure designed to scale.
Primary responsibilities:
Act as a strategic advisor for Edmentums's go-to-market leaders, ensuring teams have the tools, processes, data, and enablement to achieve business objectives.
Oversee and develop a 40-person team of operational talent spanning sales operations, revenue enablement, and customer success operations.
Drive revenue effectiveness by establishing measurable processes to improve sales & marketing efficiency and determine growth goals.
Lead efforts to reduce inefficiencies, streamline systems design, and remove friction in GTM processes.
Provide daily, weekly, and monthly visibility into performance and effectiveness of GTM efforts with an emphasis on leading indicators, ROI attribution, forecasting, and actionable metrics.
Cultivate a culture of data discipline.
Act as the primary point of contact for M&A-focused initiatives, including integration execution, growth planning, data analysis, and other strategic projects.
Regularly participate and provide feedback on the GTM technology roadmap used to support the GTM ecosystem in partnership with Business Systems and GTM leaders.
Ideal Candidate
Edmentum is seeking a candidate with a strong strategic mindset and entrepreneurial spirit, with proven experience in strategic leadership, analytics, process improvement, and revenue optimization.  The successful candidate will have strong team and people management skills and the ability to flow back and forth between leadership and hands-on operation/execution.
You should have extensive experience with the following:
Assessing, managing, and scaling consistent processes across the buyer's journey
Improving visibility and transparency across all GTM functions
Partnering with Finance, Legal, and Business System teams on data quality
Providing daily, weekly, and monthly visibility into performance and effectiveness of GTM efforts including leading indicators, ROI attribution, forecasting, and actionable metrics
Driving operational discipline across all GTM teams
Driving internal enablement strategy and ongoing enablement programs to improve team success & win rates
Learn More
The Knowledge Leaders search process is thorough and may include: a written assessment, multiple interviews (recorded and in person), background and social media checks, employment and education verifications, a drug screen, and professional reference checking.
Submit your resume to Alison Thompson at Knowledge Leaders.
Knowledge Leaders, LLC provides equal employment opportunities to all applicants and candidates for employment. Knowledge Leaders, LLC prohibits discrimination and harassment of any type based on race, color, religion, age, sex, national origin, disability status, genetics, protected veteran status, sexual orientation, gender identity or expression, or any other characteristic protected by federal, state or local laws.