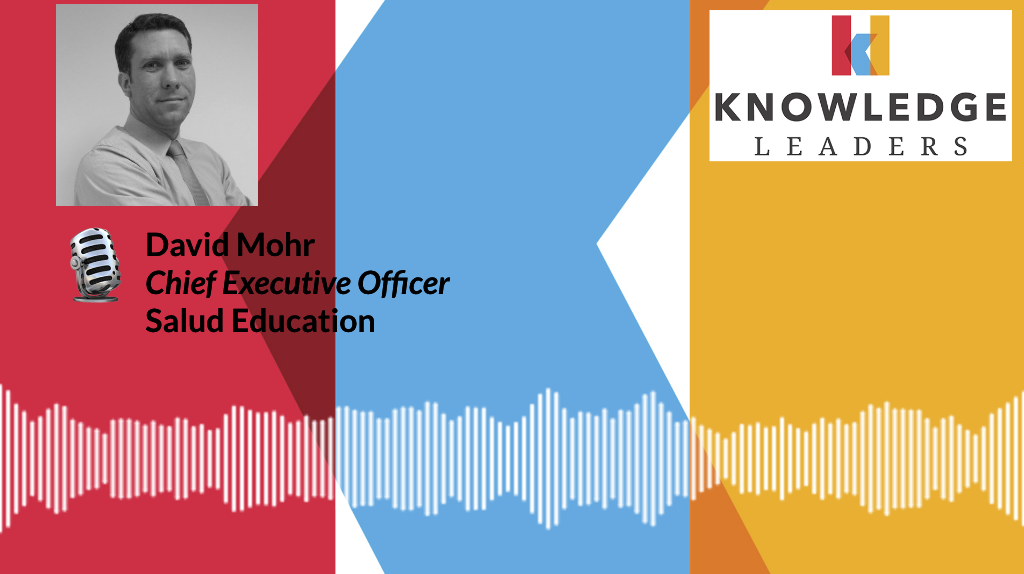 In this episode of the Knowledge Leaders Podcast, David Mohr, CEO of Salud Education, discusses the state of the healthcare education system, technology advances and healthcare worker shortages in the United States. According to Mohr, higher education companies are helping to create solutions to the shortage of healthcare workers.
Learn more in this episode of the Knowledge Leaders Podcast, hosted by Todd Hand.
Listen to the Full Podcast Here
Podcast Transcript Excerpt
David Mohr: Probably the biggest area of technological advancement and change in healthcare education has been the sophistication and the advancements that have been made in simulation.
So, creating opportunities for not just physicians, but also nurses in training, to do simulations in a lab with a mannequin, a very high fidelity mannequin obviously, that can blink its eyes and make sounds and have symptoms.
Which if you think about it is a really good way for a lot of people to be trained before they ever see a real live breathing, blinking, human being in a clinical setting. But a lot of the accreditation agencies and state nursing board to been much more fast to respond to programs that have higher percentages of clinical simulation in their programs and allow classes and allow schools to come back down out of a hundred percent clinical experience they're allowing a lot of the simulation to substitute for some of that.
Share this by video on social: