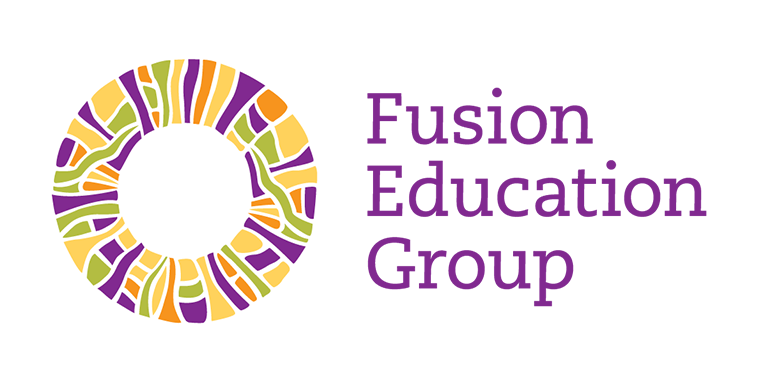 Colin Hall, Chief Revenue Officer, Fusion
Company
Fusion Academy was founded out of frustration with the status quo, and a need for personalized education. What began with one campus in Solana Beach, California in 1989 expanded to add a Los Angeles campus in 2010 through the help of what is now Fusion Education Group. Since then, Fusion Academy has expanded to over 80 physical campuses across the country. The newest addition, Fusion Global Academy (FGA), is a fast-growing virtual school serving middle and high school students with personalized education. FGA currently serves students in 33 different countries and teaches in 16 different time zones. All schools are accredited and offer open enrollment. Most students take a standard school year Fall/Winter/Spring with some enrolling in Summer.
Student Stories: Arianna, Laila, Bailey
Fusion Summer Programs are available in several formats; a full class load, a single class, remediation, tutoring, and mentoring. The personalized programs can help bridge the gap between one school year and the next while still allowing students to enjoy their summer.
Mission
Guided by a fundamental belief in the immense potential within every person, Fusion Education Group's mission is to help each student flourish – emotionally, socially, and academically – through positive, mentoring relationships and a personalized education experience.
Classes at Fusion are one-to-one: one student and one teacher per classroom with different teachers for different classes. This allows teachers to personalize course content for each student's strengths, interests, and learning style. This thoughtfully designed approach of love, motivate, teach, sets a strong foundation of trust and understanding.
Love: The foundation of everything is the relationships-based approach. Students must first feel safe and understood to learn, which happens through a trusting, authentic relationship with their teacher.
Motivate: After a trusting relationship is built, teachers know more about what motivates their student, and the student is open to learning what motivates them. Fusion Education Group teachers keep students engaged, inspired, and excited about learning.
Teach: All teaching is personalized to the student's strengths, interests, and learning preferences. Each teacher ensures their student truly learns the material before moving on to new topics (mastery learning).
Opportunity
Reporting to the Chief Revenue Officer, the Director of Summer and After School Programs will "own" the envisioning of summer programs (July and August), summer P&L, as well as other programs outside the scope of a full-time load. The Director will expand the current offerings of remediation and course acceleration and have the latitude to run and create other after school services offered by Fusion Education Group, including PSC (post-secondary counseling), test prep, college admissions services, Life Skills coaching, as well as other programs that would complement the standard teaching curriculum.
Primary responsibilities:
Evaluate current summer programming both at school locations and online
Create business plans that validate and refine existing programs, as well as plans for new programs
Collaborate with company Presidents, Education, Marketing and Sales leaders to ensure summer and after school programs fit market demand
Increase the summer and after school services business by 50% in three years and 100% within five years
Ideal Candidate
You are currently a Manager or Director of a multi-site and/or online education company with P&L responsibility for programming. You have run and grown programs similar but not limited to tutoring, test prep, summer experiential education, and other supplemental programs. You thrive in a fast-paced environment with the ability to collaborate across departments.
You should have the following experiences and skill sets:
Strong track record of growing a business, division, and/or a product/program
Experience developing business plans from scratch, managing a P&L, setting pricing for margin enhancement; strong 3rd party partnership building a plus
Entrepreneurial attitude to push status quo thinking into new revenue ideas
Ability to take multiple suggestions/ideas and create business plans to find most viable options
Success in developing, growing and operating a seasonal offering
Knowledge of what programs work in person vs. online
Action-oriented and willing to roll up your sleeves
Some understanding and/or experience with operations and systems so that ideas can be vetted for ease of implementation across the FEG landscape
Understanding of middle and high school supplemental education market and trends
Learn More
The Knowledge Leaders search process is thorough and may include: a written assessment, multiple interviews (recorded and in person), background and social media checks, employment and education verifications, a drug screen, and professional reference checking. After all, our mission is to transform education by recruiting the best world leaders.
Submit your resume to April Sarraille at Knowledge Leaders.
Knowledge Leaders, LLC provides equal employment opportunities to all applicants and candidates for employment. Knowledge Leaders, LLC prohibits discrimination and harassment of any type based on race, color, religion, age, sex, national origin, disability status, genetics, protected veteran status, sexual orientation, gender identity or expression, or any other characteristic protected by federal, state or local laws.