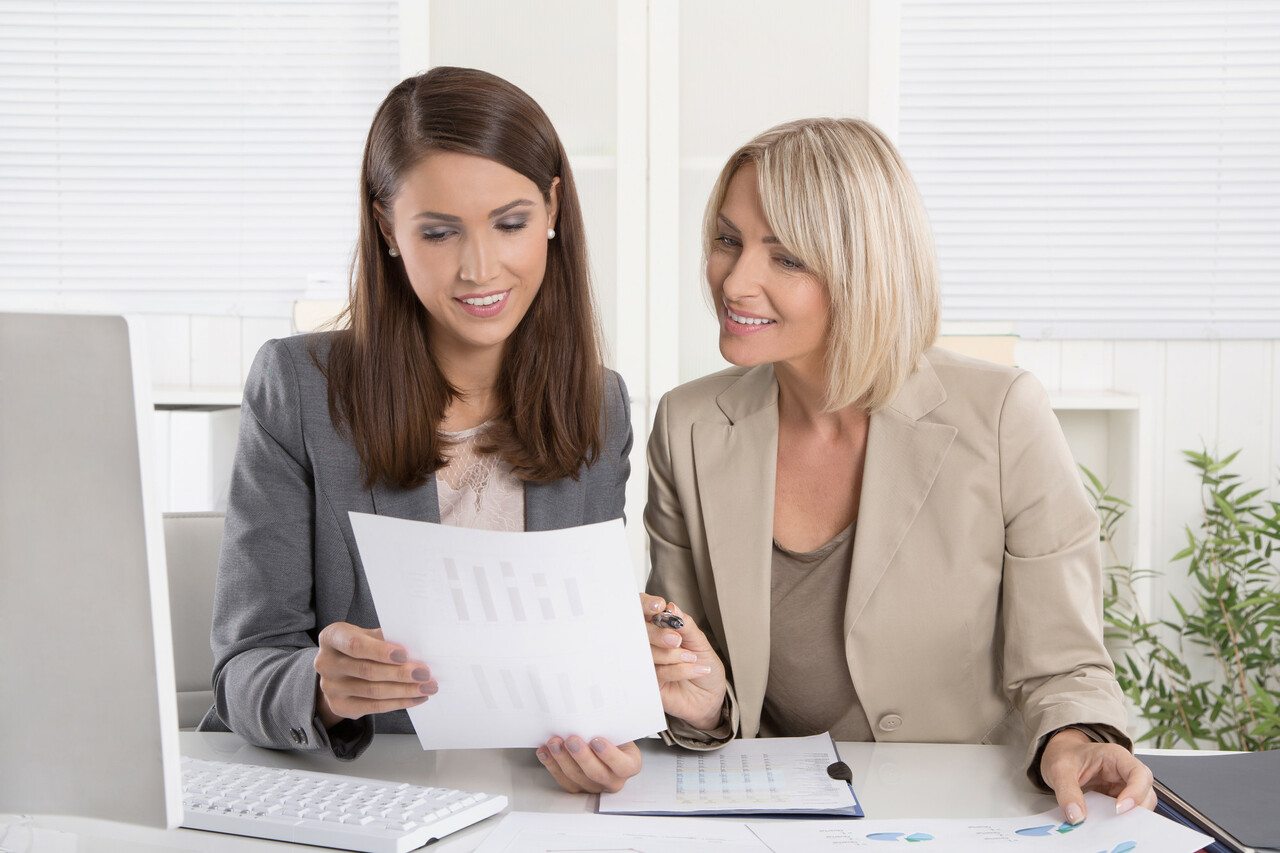 Marketing departments and operations are continually adapting to industry conditions, consumer preferences, and technology innovations. When considering candidates for a chief marketing officer role, here's ten qualities to look for so that you can hire a candidate with the right skills and traits to help your company thrive.
1. A Clear Vision
When considering CMO qualities, top candidates should be able articulately communicate their thoughts about the company's position in the marketplace and strategic direction. You need someone who can set clear objectives, understand competitors, and have a deep knowledge of what motivates your company's prospects to become your company's customers. They have to do more than build and execute solid marketing plans; they must be able to help steer the company's strategy and work seamlessly across departments or business units. 
2. Excellent Leadership Qualities
CMO qualities you should look for should include effective leadership, but also exceptional communication skills. They should be highly experienced in how to present their ideas to a range of groups in order to secure buy-in and ensure successful execution, including to board members, other c-suite colleagues, customer-facing employees, their own marketing team, and external audiences.
You want someone who can lead the team with new strategies and ideas. They should show they can create a supportive team environment that encourages collaboration and drives performance.
A CMO must also prove they can effectively delegate tasks and motivate their team. You'll want to look for examples of how a candidate led a team through a challenging deadline or managed a complex marketing campaign.
CMO skills in leadership are also essential for establishing relationships with stakeholders, both internally and externally. A CMO must form strategic partnerships to maximize marketing efforts for the business.
3. Strong Analytical Skills
Analytical skills are essential for Chief Marketing Officers. They should be adept at identifying opportunities, evaluating the competitive landscape, and making informed, data-based decisions.
They should be able to talk about how external factors could impact a marketing strategy and how they would adapt that strategy. Top candidates should speak to how they analyze campaigns and do methodical testing, how they guide their teams to optimize campaigns, and how they uncover trends and improve performance.
4. Creative Thinking
A high-performing Chief Marketing Officer, will be able to develop innovative concepts, craft marketing plans and campaigns for a variety of objectives, and employ creative marketing ideas that differentiate the company from its competitors. They will be able to flawlessly communicate the company's value proposition to the customer or client.  They will also have a deep understanding of how to bring all the tools and marketing channels together to support business growth, such as branding, traditional print media, digital marketing, and social media.
5. Understanding of Finance
A good CMO will have extensive experience in managing marketing budgets effectively and in allocating resources in order to maximize ROI. They will have no trouble understanding financial statements and budgeting.
In addition to strong financial acumen, top candidates will be able to speak to examples of how they have analyzed these data sets to scale marketing campaigns, adapt budget forecasts, or improve return on ad spend.  
6. Digital Knowhow
Staying atop digital media trends and platforms is essential for CMOs in every industry, and especially in the EdTech industry. For example, creative CMOs will know how to leverage digital channels to reach a growing segment of your company's potential customers. They will be able to balance technological expertise together with a strong understanding of how to segment and target audiences so the right marketing message is delivered to the right audience at the right time. 
Equally important to knowledge of emerging digital trends is a CMO's ability to measure marketing efforts and draw meaningful conclusions from the data. A CMO with advanced analytical skill sets will be able to accurately track their efforts and make increasingly savvy digital marketing choices.
7. Excellent Teamwork Skills
A top-tier CMO is skilled at building solid relationships. This includes internal team members, strategic partnerships, board members, external collaborators, and customers.
Teamwork helps a group align faster and produce better results. This will directly impact your marketing campaigns and how profitable they are for your business.
8. Ability to Craft Stories
The most talented CMOs will be skilled storytellers. They'll know how to craft stories that will draw people in and keep them engaged. They will also be able to adapt their message or story to fit different audiences. Moreover, they will be able to lead those engaged audiences to take valuable actions, such as becoming a lead or making a purchase.
Experienced storytellers can build unique and captivating campaigns as well as inspire loyalty and trust in your brand.
9. Results-Oriented Decision Making
Strong CMOs are capable of making tough decisions in a timely fashion even when assessing complex data sets. Look for a CMO candidate who will not fall victim to "analysis paralysis" but will instead be able to demonstrate a track record of driving measurable results and achieving marketing objectives in a wide range of situations.
10. Adaptability
High-performing CMOs will be able to lead their teams and company through shifting market conditions, technology innovations, and changes in customer demand. CMOs must stay ahead of the competition, adapt to ever-changing markets, deliver ROI-positive results that support sustainable revenue growth, and be able to engage stakeholders throughout all of it. That means being flexible and adaptable. A good CMO will think on their feet, react to trends, and pivot when required.
Finding Your Next CMO
Finding the perfect CMO for your marketing team can make all the difference. When recruiting, look for a CMO with leadership and analytical skills, a creative mindset, and the ability to think strategically. With the right CMO, you'll have an experienced leader who can develop a strong marketing strategy and help your business grow year after year.
Our executive search experts can help with your Chief Marketing Officer recruiting efforts. Let us know your needs by completing our contact form, and we'll be in touch to talk with you about your recruitment goals.