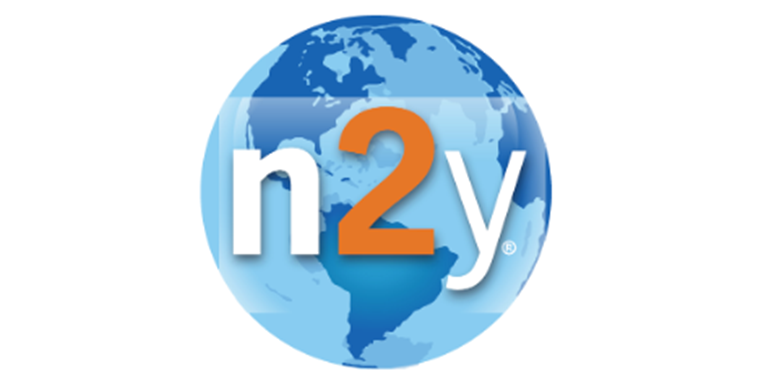 Ed Holmes, CEO, n2y
Company
IT ALL STARTED IN 1997
The n2y story began in 1997 when speech-language pathologist Jacquie Clark wanted to increase communication, comprehension, and socialization skills in her students in special education. Using current events, Jacquie created a supported newspaper, News-2-You®, a weekly newspaper cultivating literacy with current and relevant news.
TRANSFORMING SPECIAL EDUCATION
n2y launched Unique Learning System®, an online standards-based program that provides students with meaningful access to the general education curriculum. Soon after, SymbolStix PRIME® launched, making available an online search engine and materials creation platform with the most complete and current symbol set available anywhere.
N2Y'S "WHY"
Changing how special education is taught, n2y is proud to help educators and families inspire those moments of discovery and wonder, celebrating two decades of being at the heart of learning, working side-by-side with educators to change the way students grow. Through their award-winning solutions, they've continued to evolve the way new approaches are developed to educate students with special needs, create solutions that are engaging, personalized, and confidence-building. It's that confidence that can easily turn into a lifelong love of learning. And that's why n2y does what they do because they believe in the unique potential of every individual student.
LOOKING INTO THE FUTURE
Looking ahead, n2y will continue to create new solutions for the 21st century classroom, helping to inspire more everyday victories for years to come. By working with educators and families, they can continue to be at the heart of learning.
Investors
The Riverside Company is a global investment firm focused on being one of the leading private capital options for investors, business owners and employees at the smaller end of the middle market by seeking to fuel transformative growth and create lasting value. Since its founding in 1988, Riverside has made more than 800 investments. The firm's international private equity and structured capital portfolios include more than 140 companies.
Providence pioneered a sector-focused approach to private equity investing with the vision that a dedicated team of industry experts could build exceptional companies of enduring value. Since the firm's inception in 1989, Providence has invested in over 170 companies and has become a leading private equity firm specializing in growth-oriented investments in media, communications, education and technology. Providence is a premier asset management firm with over $31 billion in aggregate private equity capital commitments.
Opportunity
Reporting to the CEO, n2y's Chief Marketing Officer (CMO) will lead a team of 13 in the quest to reach more students and impact more lives. You must have the ability to prioritze strategy in alignment with other teams, communicate projects and tactics, and keep the n2y mission in the forefront as you strengthen n2y's reach in the K-12 ecosystem.
Primary responsibilities:
Lead all aspects of the company's B2B marketing initiatives including demand generation, brand strategy, digital strategy, social strategy, and advertising
Create and drive data-driven decisions and establish effective frameworks, metrics, and strategies to inform n2y's approach to both brand building and pipeline growth
Provide a strategic vision for n2y's brand while ensuring robust, integrated, and flawless execution of the mission
Ensure rigor and discipline across company-wide programs that support integrated marketing and sales enablement
Work closely with key internal stakeholders to develop and execute dynamic campaigns that drive growth for target segments
Ideal Candidate
You have led a company through a fast-growth stage, either as the CMO or as the #2 in the room where decisions were made. Your approach includes a deep understanding of your market and the ability to capture timely data to drive decisions and pivot as necessary. Versatility will be crucial to your success. You have a keen understanding of the revenue life cycle and customer journey and you can work collaboratively with customer success as well as sales to create upselling opportunities.
You are motivated to inspire, delight, and educate students in the 15% of the population who learn differently. Each student reached results in lives changed in their families, their classrooms, and their communities. The passion is heartfelt at n2y, fostering a family atmosphere across the company described as "we just keep making more room on the couch for new family members to join".
You should have the following skillsets:
Experience accelerating hyper growth through successful marketing campaigns, sales enablement, and understanding of multiple levels of buyers and users
Proven success as a humble leader and coach/mentor with success in fostering the development of your team
Successful track record using digital & offline channels and tools to build a brand, customer base, and community-driven content
K-12 experience or understanding is advantageous
Learn More
The Knowledge Leaders search process is thorough and may include: a written assessment, multiple interviews (recorded and in person), background and social media checks, employment and education verifications, a drug screen, and professional reference checking. After all, our mission is to transform education by recruiting the best world leaders.
Submit your resume to April Sarraille at Knowledge Leaders.
Knowledge Leaders, LLC provides equal employment opportunities to all applicants and candidates for employment. Knowledge Leaders, LLC prohibits discrimination and harassment of any type based on race, color, religion, age, sex, national origin, disability status, genetics, protected veteran status, sexual orientation, gender identity or expression, or any other characteristic protected by federal, state or local laws.