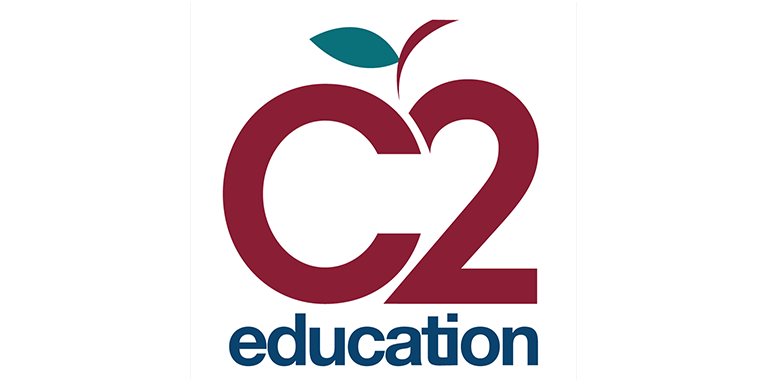 Jill Barnard, Chief Financial Officer, C2 discusses the different needs of their field and HQ employees 
Company
C2 Education is the premiere enrichment provider in the $25 billion tutoring industry. For over twenty years, the company has been helping students improve test scores, GPA, and gain admission to their dream colleges. C2's unique approach combines individualized instruction, customized proprietary curriculum, and dedicated education experts to create a personalized roadmap that enables students to master their specific tests and subjects. C2 serves more than 14,000 elementary, middle, and high school students each week. Their customized programs and expert teams drive exceptional results for students. C2 students have received over 16 thousand dream college acceptances and over $120 million in scholarship offers.
The college admissions environment has never been more turbulent or competitive, which will continue to drive increasing demand from families looking for access to top colleges. C2's pedagogical approach and strong outcomes have resulted in industry-leading customer lifetime value and business model economics. Further, the historical C2 center-based model has driven exceptional margins with the hybrid offerings accelerating growth and efficiency of delivery.
Investors
Serent Capital invests in growing businesses that have developed compelling solutions that address their customers'​ needs. As those businesses grow and evolve, the opportunities and challenges that they face evolve with them. Principals at Serent Capital have firsthand experience at capturing those opportunities and navigating those challenges through their experiences as CEOs, strategic advisors, and board members to successfully grow businesses. By bringing its experience and capital to bear, Serent helps growing businesses thrive.
 Opportunity
Reporting to the CFO, the Vice President of Human Resources will be responsible for improving, developing, and executing human resource strategy in support of the overall business plan and strategic direction of the organization, specifically in the areas of workforce planning, talent management, performance management, change management, compliance, culture, learning and development, and total rewards. The VP of HR provides strategic and highly visible leadership by articulating people needs and plans.
Primary responsibilities:
Building, leading, and developing an HR infrastructure in a fast-growing company
Lead the C2 HR team in creating a cohesive employee experience
Develop effective performance management and talent vitality processes including goal setting, performance appraisals, individual development plans, and skill-based training
Deploy and optimize global HRIS systems to enhance HR processes, procedures, and decision making
Ensures compliance with employment, benefits, insurance, safety, and other laws, regulations, and requirements where C2 operates
Be the embodiment of a positive and inclusive culture
Ideal Candidate
You have the experience of supporting management at every level of the organization to ensure the right resources and structures are in place to drive key people and business initiatives. Throughout your career as an HR professional you have supported hundreds of employees across multiple locations, implementing and promoting scalable strategies, programs, and policies.
You have the following skills and competencies:
Strong functional background across all general areas of HR (e.g., recruiting, organizational development, compliance and employee relations)
Proven ability to evaluate and improve HR systems and processes
Experience building, leading, and coaching an HR team to support the continued growth of the business and the development of each employee
Strong analytic and strategic thinking skills and ability to manage organizational change
Knowledge of California employment practices a plus
Learn More
The Knowledge Leaders search process is thorough and may include: a written assessment, multiple interviews (recorded and in person), background and social media checks, employment and education verifications, a drug screen, and professional reference checking. After all, our mission is to transform education by recruiting the best world leaders.
Submit your resume to Peggy Williams at Knowledge Leaders.
Knowledge Leaders, LLC provides equal employment opportunities to all applicants and candidates for employment. Knowledge Leaders, LLC prohibits discrimination and harassment of any type based on race, color, religion, age, sex, national origin, disability status, genetics, protected veteran status, sexual orientation, gender identity or expression, or any other characteristic protected by federal, state or local laws.