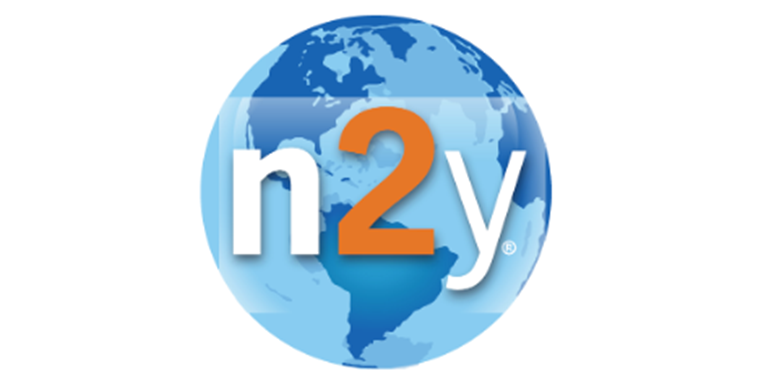 Amanda Borer, VP of Customer Success, n2y
Company
IT ALL STARTED IN 1997
The n2y story began in 1997 when speech-language pathologist Jacquie Clark wanted to increase communication, comprehension, and socialization skills in her students in special education. Using current events, Jacquie created a supported newspaper, News-2-You®, a weekly newspaper cultivating literacy with current and relevant news. n2y launched Unique Learning System®, an online standards-based program that provides students with meaningful access to the general education curriculum. Soon after, SymbolStix PRIME® launched, making available an online search engine and materials creation platform with the most complete and current symbol set available anywhere.
 N2Y'S "WHY"
Changing how special education is taught, n2y is proud to help educators and families inspire those moments of discovery and wonder. Celebrating two decades of being at the heart of learning, working side-by-side with educators to change the way students grow. Through their award-winning solutions, they've continued to evolve the way new approaches are developed to educate students with special needs and create solutions that are engaging, personalized, and confidence-building. That confidence can quickly turn into a lifelong love of learning. And that's why n2y does what they do because they believe in the unique potential of every individual student.
Investors
Providence pioneered a sector-focused approach to private equity investing with the vision that a dedicated team of industry experts could build exceptional companies of enduring value. Since the firm's inception in 1989, Providence has invested in over 170 companies and has become a leading private equity firm specializing in growth-oriented investments in media, communications, education, and technology. Providence is a premier asset management firm with over $31 billion in aggregate private equity capital commitments.
Five Arrows is the alternative assets arm of Rothschild & Co. and has €23 billion AuM with offices in Paris, London, New York, Los Angeles, San Francisco, and Luxembourg. With over €9 billion of assets under management, the corporate private equity business of Five Arrows is focused on investing in companies with highly defensible market positions; strong management teams; business models with high visibility of organic unit volume growth and strong unit economics; and multiple operational levers that can be used to unlock latent value.
Opportunity
As the Director of Customer Success, you hold the key to unlock the full potential of our students and educators. Lead and grow our exceptional team of customer success experts, as we embark on a mission to drive customer satisfaction, retention, and expansion of our groundbreaking services. Your leadership and guidance will foster a customer-centric culture, ensuring every interaction is a catalyst for growth.
Primary responsibilities:
Collaborate with cross-functional teams including sales, professional learning, product, and marketing to spearhead customer success initiatives
Build and lead a high-performing customer success team, providing mentorship, guidance, and fostering a customer-centric culture.
Drive customer retention and expansion efforts, increasing lifetime value and revenue growth.
Ideal Candidate
You have led a customer success team in a SaaS environment with a strong passion for education technology. You are a successful people leader who galvanizes their team to collaborate extensively.
You should have the following skillsets:
Ability to implement and optimize customer success processes, including onboarding, training, and ongoing support.
Up to date with industry best practices, continuously enhancing the customer success function with a data-driven and analytical mindset
Experience with analyzing customer data to identify trends, usage patterns, and areas for improvement, driving customer success KPIs.
Has a proven track record of proactively addressing customer concerns, and escalations, and ensuring timely issue resolution.
Learn More
The Knowledge Leaders search process is thorough and may include: a written assessment, multiple interviews (recorded and in person), background and social media checks, employment and education verifications, a drug screen, and professional reference checking. After all, our mission is to transform education by recruiting the best world leaders.
Submit your resume to Tasha White at Knowledge Leaders.
Knowledge Leaders, LLC provides equal employment opportunities to all applicants and candidates for employment. Knowledge Leaders, LLC prohibits discrimination and harassment of any type based on race, color, religion, age, sex, national origin, disability status, genetics, protected veteran status, sexual orientation, gender identity or expression, or any other characteristic protected by federal, state or local laws.