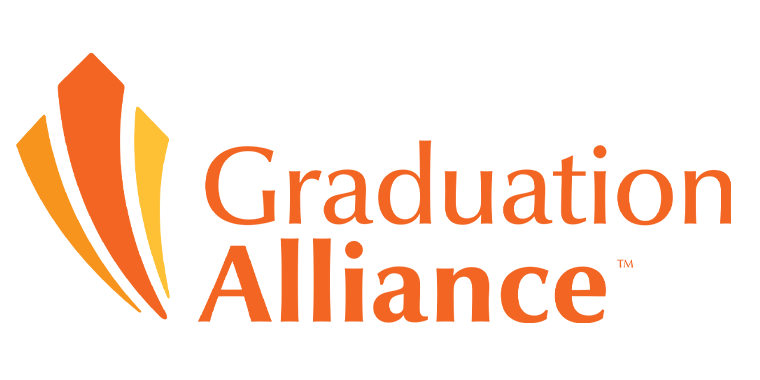 Ron Klausner, CEO, Graduation Alliance
Company
Since 2007, Graduation Alliance has worked with some of the most disadvantaged individuals in the United States — high school dropouts. They create solutions that provide the resources, human support, and flexibility at-risk youth and adults need to earn a life-changing milestone — a high school diploma. Graduation Alliance has already helped thousands of students across the nation become graduates, but with more than 30 million people in the country without a high school diploma, their work is just beginning.
Graduation Alliance focuses on helping students who have faced various barriers to traditional education. They offer programs in the areas of On-Demand Solutions, Dropout Recovery, Adult Diploma, NCAA, Ace Credit, Alternative Education Academies, Private Online High School, Tutoring & Coaching.
Over the past 8 years, Graduation Alliance has experienced explosive growth. Annual graduation numbers have skyrocketed from fewer than 200 graduates to more than 5,500, and revenue has multiplied 12-fold. Graduation Alliance's Net Promoter Score has hovered around 80 (considered "Excellent" on a scale of -100 to 100) since they started tracking it in September of 2021.
Every day, the Graduation Alliance team works toward a common goal — creating opportunity through the power of education. They are looking for a Chief Operating Officer (COO) who can help bring this goal to scale as they continue to support an increasing number of students on their educational journeys.
Investor
Graduation Alliance was acquired by the KKR Global Impact Fund in February of 2020. The Global Impact Fund invests around four core investment themes – climate action, lifelong learning, sustainable living, and inclusive growth – where KKR believes they can create value for their investors and contribute meaningful solutions to the UN Sustainable Development Goals (SDGs).
 Opportunity
The Chief Operating Officer will plan, direct, coordinate, and oversee the Graduation Alliance student lifecycle, ensuring the development and implementation of efficient operations and cost-effective systems while enabling high student efficacy at scale. The COO role presents an exciting opportunity to make a tangible impact on growth while positively transforming the lives of disadvantaged students across the country. The COO may be positioned to become the CEO's successor, assuming effective leadership and performance.
Primary responsibilities:
Efficacy at Scale: Enhance the student life cycle by optimizing processes, increasing automation, and fostering agility to drive scalability and student outcomes.
Strategic Leadership: Establish, implement, and communicate strategic direction and contribute ideas for new services or product lines to meet evolving needs.
Collaborative Leadership: Collaborate with colleagues to develop and achieve company goals, providing expertise in operations processes, projects, and systems.
Process Improvement: Identify, recommend, and implement new processes, technologies, and systems to streamline organizational processes and resource utilization.
Data-Driven: Utilize data to inform decision-making and drive informed, strategic actions.
Culture of excellence: build organizational capacity and a culture of continuous improvement.
Executive Leadership: Serve as a member of the leadership team who focuses on getting it right versus being right.
Ideal Candidate
Graduation Alliance is seeking a current COO or VP of Operations with a strong operational background, particularly in complex, people intensive roles. The ideal candidate should have a deep commitment to the organization's mission, experience in the ed tech sector, and a track record of effectively combining strategic vision with operational execution.
You should have the following experiences and skill sets:
Experience managing operations in a complex business environment with multiple lines of business.
Proficiency in leveraging technology to increase efficiency and scalability.
Strong leadership skills, including effective delegation and a willingness to be hands-on when necessary.
Understanding of the K-12 purchasing process at the district level.
Strong analytical and problem-solving abilities.
In-depth knowledge of industry best practices and procedures.
Passion for Graduation Alliance's mission and a commitment to improving the student experience and outcomes.
Learn More
The Knowledge Leaders search process is thorough and may include: a written assessment, multiple interviews (recorded and in person), background and social media checks, employment and education verifications, a drug screen, and professional reference checking.
Submit your resume to Alison Thompson at Knowledge Leaders.
Knowledge Leaders, LLC provides equal employment opportunities to all applicants and candidates for employment. Knowledge Leaders, LLC prohibits discrimination and harassment of any type based on race, color, religion, age, sex, national origin, disability status, genetics, protected veteran status, sexual orientation, gender identity or expression, or any other characteristic protected by federal, state, or local laws.